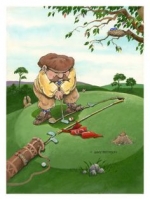 A New Men's League is forming on Monday Nights. Starting April 29th and running for 16 weeks through August 19th. No play on Memorial Day. The field is limited to the first 12 teams to register.
Two man teams will compete in a Round Robin match play format followed by a League Tournament and Final Night Scramble and Awards Dinner.
League Format: Two man teams will play a 9 hole best ball match with three, 3 hole games. Each game is worth one point. A fourth point is awarded to the team with the lowest net best ball score. First night scores will determine initial handicaps. Handicaps will be adjusted weekly. Scoring of the matches will be based off the low handicap player in each match.
Closest to the Hole Contests and Optional Skins Game will be held weekly.
Contact Bill Mory at bill@meridiansungc.com or 517-243-2631
League fee is $224 per player and includes league green fees, league prize pool and final night scramble and awards dinner. Power carts are optional and cost $8 per player, per night.
League players may play an additional nine holes before or after their league round for $5 per player.